Description
Details
Opteka Excursion Series C500 Waterproof Canvas Shoulder Bag
Essentials Accessory Bundle Kit - Sony Alpha SLT-A33, SLT-A55, NEX-3 & NEX-5 DSLR
Opteka Excursion Series C500 Waterproof Canvas Shoulder Bag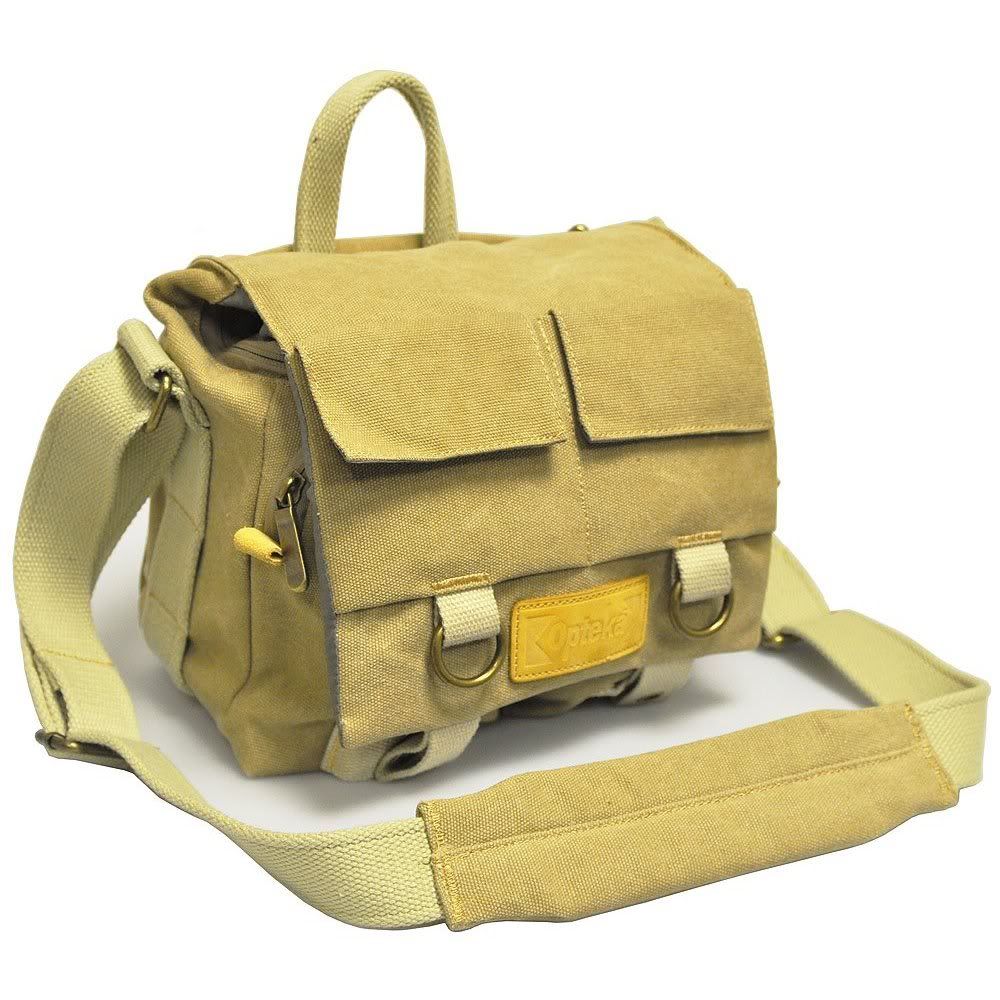 The Opteka C500 Khaki canvas bag with leather trim is designed to carry a rangefinder or a small digital SLR camera with an attached short lens, 1 additional lens or flash and accessories. The bag is constructed from dual laminate waterproof canvas with a high-density, fully removable closed-cell dura-foam interior with two dividers. It has a quick-fold top layered over a fully zippered layer for either extreme weather protection or immediate access to gear (leaving zipper opened). The bag has an exterior back pocket and two front pockets. It is carried by a padded, adjustable shoulder strap.

- Holds 1 DSLR body with short lens attached, 1 additional lens or a flash and other accessories
- Constructed from a combination of dual laminate waterproof canvas exterior and two layers of high-density, closed-cell dura-foam interior
- Leather trim and solid brass hardware
- Full rain cover included
- Exterior: L 10.5" x W 7.5" x H 8", Interior: L 8.5" x 4" x 5",
- Interior without padded compartment: L 10" x W 4.5" x H 5"

---
Opteka NP-FW50 1800mAh Ultra High Capacity Li-ion Battery Pack for Sony Alpha
:: Brand New, 2 Year Opteka USA Warranty ::

This extended battery will supply up to 25% more shots than the Original Canon.



The Opteka NP-FW50 rechargeable lithium-ion 1800mAh battery is a replacement for replacement for Sony NP-FW50. It features lithium technology, which ensures maximum battery life and maximum power. It also features no memory effect that lets you recharge partially drained batteries without reducing performance. Beware of low quality knockoffs on eBay, they can often damage your camera. Opteka Batteries are Guaranteed.

Works for the following: Sony Alpha SLT-A33, SLT-A55, NEX-3 & NEX-5

- Ultra high power * True * 1800mAh
- Extended shots - Up to 25% more
- Memory free for maximum performance
- Lithium Ion 7.2v
- Built-in safety fuse
- Top graded and matched cells used exclusively
- State-of-the-art-components
- Brand New
- 2 Year performance warranty

---
4GB SDHC Memory Card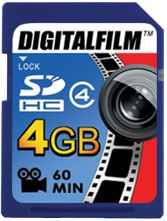 Versatile. Available in a wide range of capacities to meet a range of needs. Compatible. Works easily with a variety of SD HC-compatible devices. Exceptional value. Users can maximize their storage at an affordable price. 5 year warranty. Exceptional quality.
---
USB 2.0 SD/SDHC/MMC Flash Memory Card Reader




The SD/SDHC/MMC memory card reader works perfectly with your desktop or laptop computer. It is compatible with PC & MAC. Ultra slim design and works with USB 2.0. It has a 1 year limited warranty.

Transfer photos/videos/music
Supports SD/SDHC/MMC cards
Ultra Slim Design
Compatible with PC or MAC
High Speed
---
Lens Cleaning Brush



- Suitable for use on all analog and digital cameras
- Removes fingerprints, dust, and other debris that may compromise your image
- Safe and very easy to use
- Slide lever on side for easy store away when not in use

---
LCD Screen Protectors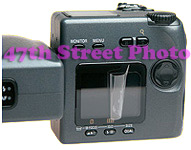 Protect your camera's delicate LCD Screen from scratches and eliminate glare with these LCD Sceen Protectors. Replace sheets in mere seconds thanks to the textured screen surface that adheres instantly to your screen.

---
Opteka Tabletop Tripod & 5 Piece Cleaning Kit



With an Opteka 5 piece Lens/Camera cleaning kit it contains everything you need to maintain your Digital Camera! It cleans hard to reach lenses, protects battery contacts, and is very easy and safe to use. Works excellent for lenses, cameras, filters, and it also easily cleans LCD panels. The lens cleaning solution is specially made for removing oil and dirt. The Opteka table top tripod is ideal for backyard observation or anywhere - an ultra-compact tripod is all you need!
Additional Info
Additional Info
| | |
| --- | --- |
| Brand | Opteka |
| Name | Waterproof Shoulder Bag w/ 4GB Kit for Sony NEX-3 NEX-5 |
| SKU | OPT-C5004GBKIT-SONNEX |
| Price | $55.95 |
Reviews