Description
Details
The black 19mm f/2.8 DN Lens for Micro Four Thirds Cameras from Sigma is a wide-angle prime lens for Micro Four Thirds cameras. Its 35mm focal length equivalency is 28.5mm and its minimum focus distance is 7.9" (20 cm). Its f/2.8 maximum aperture is ideal for shallow depth of field imaging and allows it to maintain sharpness in low light situations. An inner focusing system means the lens does not extend when focusing and its newly developed linear autofocus motor is accurate and quiet. Sigma's Super Multi-Layer Coating reduces flare and ghosting and provides sharp and high contrast images even at the maximum aperture, and with three glass molded aspherical elements, aberrations are kept to a minimum. The result is accurate color definition and sharp imaging across the frame.
Wide-angle 19mm prime lens for Micro Four Thirds cameras with a 28.5mm focal length equivalent
Maximum aperture of f/2.8 is effective in low light situations and able to create lovely shallow depth of field images.
Inner focusing system and linear autofocus motor for efficient, smooth, quiet and accurate focus.
Three glass molded aspherical elements and Super Multi-Layer Coating minimizes aberrations and reduces flare and ghosting for sharp, high contrast images.
A brass bayonet mount has both high accuracy and durability. A special treatment to reinforce its strength is applied to the surface giving it greater strength and making it highly resistant to long-term use.
Part of Sigma's new "Art" class of fast aperture, sharp prime lenses
| | |
| --- | --- |
| Filter Size | 46mm |
| f/Stop Range | f/2.8 - f/22 |
| Minimum Focus Distance | 7.9" (20.07cm) |
| Angle of View | 73.5° |
| Groups/Elements | 6/8 |
| Dimensions | Approx. 2.39 x 1.80" (60.8 x 45.7mm) |
Item Includes: Sigma 19mm f/2.8 DN Lens for Micro Four Thirds Cameras (Black), Front Lens Cap, Rear Lens Cap, LH520-03 Lens Hood, Carrying Case, Limited 1-year Warranty

Opteka High Definition II UV 46mm Ultra Violet Haze Multi-Coated Glass Filter
Brand New, Lifetime USA Warranty
The UV filter is one of the most important filters to own and it should be available for every lens. The filter blocks the invisible UV rays which can cause a loss of sharpness. The use of the filter is particularly recommended for work in the mountains, at the ocean, and in areas with very clear air. The contrasts are heightened, and distorting fog is avoided. The Opteka HD² Multi-Coated UV Ultraviolet Haze Filter cuts haze for sharper black and white prints and corrects the blues and violets in color prints. The filter glass is colorless, and hence no increase in the exposure time is required.
Multi-coating can prevent light reflection, ghost light, internal reflection etc, making image clearer and sharper. It can dramatically improve image quality. This is specially important in digital cameras. Since the image sensors CCD or CMOS are highly susceptible to reflections, this stray light can ruin your photographs. Multi-coated glass benefit substantially reduced light reflections, resulting clearer image with greater contrast.
This type of filter is also eminently suitable as protection for the front lens, and because of its color-neutral properties it can remain on the camera lens permanently. A scratched front lens element can not be repaired; and replacement is costly. Exchanging a damaged UV filter for a new one is more economical than the purchase of a new lens.
Without UV Filter
With UV Filter
High-index / low-dispersion optical glass with HD² Technology
Multi-Coated and heat treated glass to eliminate distortion
Pictures gain brilliance and disturbing blue casts are avoided
Designed to maximize day and night shots by providing maximum light transmission
Penetrates haze, adds warmth, and protects your valuable lens from scratches, dirt, fingerprints, etc.
Brand New, Lifetime Warranty
Opteka High Definition II 46mm Multi-Coated Circular Polarizing Glass Filter
Brand New, Lifetime USA Warranty
Advances in low-dispersion optical glass and exotic anti-reflection coatings, along with the latest in computer-aided manufacturing are combined to produce lenses of unprecedented quality. Rather than raising the cost of Opteka filters however, these advanced materials and techniques allow more efficient and economical production. The results are lenses of remarkable quality and durability at remarkably affordable prices.
Opteka High Definition² Multi-Coated Circular Polarizing Filters create dramatic color for high visual impact. They darken blue skies, saturate colors, and reduce glare and reflections from water or glass by using an Opteka rotating polarizer. Multi-coating can prevent light reflection, ghost light, internal reflection etc, making image clearer and sharper. Simply look through your viewfinder as you rotate the filter and stop when you reach the desired effect. Ideal for shooting in bright sun, at beaches, snow, etc. Controls bright light entering lenses for a better balanced color image.
Nothing changes the way you see the world like High Definition², and no company does High Definition² like Opteka. In the professional setting, Opteka's glass optics define High Definition. Change the way you view the world. Enjoy outstanding detail, enjoy enhanced clarity, enjoy Opteka.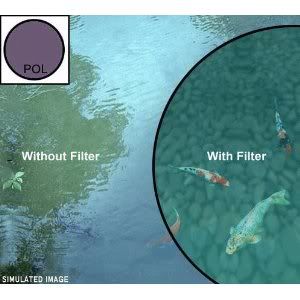 High-index / low-dispersion optical glass with HD² Technology
Increases saturation in the blue range of the spectrum, i.e. skies, water
Multi-Coated and heat treated glass to eliminate distortion and minimize light reflections
Mount rotates to control amount of effect
Essential for outdoor photography!
Brand New, Lifetime Warranty
Digital LensPen Lens Cleaning System
The digital LensPen Lens Cleaning System removes dust, erases smudges, won't leak, won't leave residue, and is 100% safe for all lenses.
Opteka Tabletop Tripod & 5 Piece Cleaning Kit
With an Opteka 5 piece Lens/Camera cleaning kit it contains everything you need to maintain your Digital Camera! It cleans hard to reach lenses, protects battery contacts, and is very easy and safe to use. Works excellent for lenses, cameras, filters, and it also easily cleans LCD panels. The lens cleaning solution is specially made for removing oil and dirt. The Opteka table top tripod is ideal for backyard observation or anywhere - an ultra-compact tripod is all you need!
Opteka Compact Tabletop Tripod

3 inches
Rubber feet
Allows you to rest your camera on fixed objects with out scratching your camera
Opteka 5 Piece Camera/Lens Cleaning Kit

Cleans lenses, camera Lenses, and filters
Lens cleaning solution - made specially for removing oil and dirt
Double pressed micro-fiber cleaning cloth
Cleaning tissues
Q-Tips
Blower brush
47st.Photo Deluxe Microfiber Lens Cleaning Cloth
Remove smudges and fingerprints without scratching your screen. Small and compact enough to carry around anywhere you go. Cleaning cloth for your electronics. Removes dust, dirt and fingerprints. Electronic devices look like new and to keep them dirt and dust free. Picks up dust and dirt. High quality microfiber material will not leave any fabric on your devices.
Additional Info
Additional Info
| | |
| --- | --- |
| Brand | Sigma |
| Name | Sigma 19mm f/2.8 DN Lens w/ 46mm UV Filter & More for Micro Four Thirds Cameras |
| SKU | SIG-19MM-KIT_M43-2 |
| Price | $199.00 |
Reviews