Description
Details
Opteka Power Grip w/ 2 Batteries for Canon EOS 60D SLR NEW
These extended batteries will supply up to 25% more shots than the Original Canon.
These high-capacity Opteka LP-E6 rechargeable lithium-ion 2400mAh battery are a replacement for Canon LP-E6 Battery. They feature lithium technology, which ensures maximum battery life and maximum power. They also feature a no memory effect that lets you recharge partially drained batteries without reducing performance. Beware of low quality knockoffs on eBay, they can often damage your camera. Opteka Batteries are Guaranteed.
Works for the following: Canon EOS 60D, 7D & 5D Mark II
| | |
| --- | --- |
| • | Ultra high power * True * 2400mAh |
| • | Extended shots - Up to 25% more |
| • | Memory free for maximum performance |
| • | Lithium Ion 7.2v |
| • | Built-in safety fuse |
| • | Top graded and matched cells used exclusively |
| • | State-of-the-art-components |
| • | Brand New |
| • | 2 Year performance warranty |
Opteka is proud to be allowed to use the same factory and mold as Canon uses for their BG-E9. Opteka is one of the world's leading producers of high-performance batteries and accessories. Opteka believes there is no limit to the potential of portable power, and as a company they will always strive to find innovative and efficient ways to power your life in the future! The Opteka BG-60D holds 6 AA Batteries or 2 LP-E6 batteries. This provides a extremely extended shooting time. The vertical shutter release also makes shooting with the camera in a vertical position just as comfortable as shooting horizontally.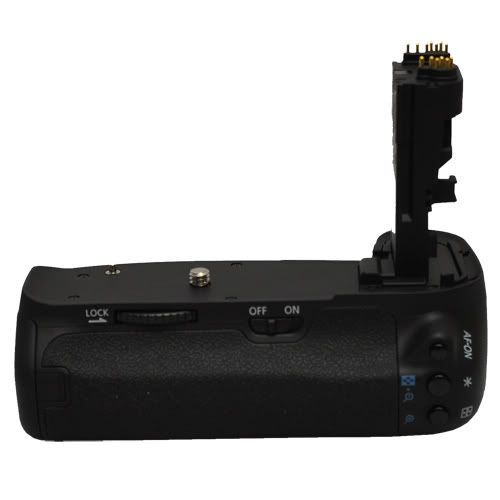 | | |
| --- | --- |
| ● | Buttons for AE lock, AF point selector, aperture value, shutter, and mail dial |
| ● | Increases functionality and convenience |
| ● | Holds 6 AA or 2 LP-E6 Batteries |
| ● | Vertical shutter release also makes shooting with the camera in a vertical position just as comfortable as shooting horizontal |
| ● | 1 Year warranty |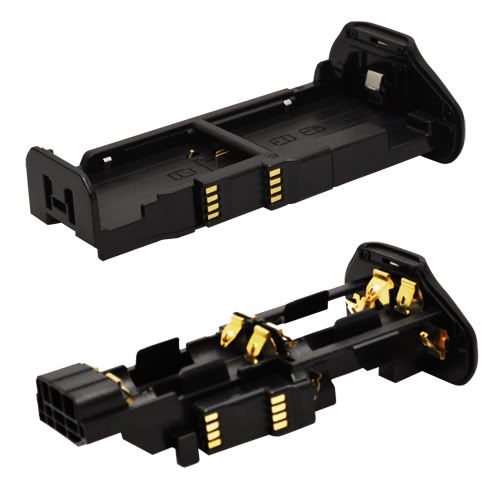 Additional Info
Additional Info
| | |
| --- | --- |
| Name | Opteka Power Grip w/ 2 Battery for Canon EOS 60D SLR |
| SKU | OPT-BG-60D-W2LPE6 |
| Model # | No |
| Price | $69.95 |
| Brand | Opteka |
Reviews