Description
Details

Power Grip w/2 Battery for Canon EOS Rebel T3i 600D
:: Brand New, 1 Year USA Warranty ::
Kit Includes:
Opteka Power Battery Grip for Canon EOS Rebel T3i 600D
(2X) Opteka LP-E8 Battery Pack
Opteka is proud to be allowed to use the same factory and mold as Canon uses for their BG-E8. Opteka is one of the world's leading producers of high-performance batteries and accessories. Opteka believes there is no limit to the potential of portable power, and as a company they will always strive to find innovative and efficient ways to power your life in the future! It holds 6 AA Batteries or 2 LP-E8 batteries. This provides a extremely extended shooting time. The vertical shutter release also makes shooting with the camera in a vertical position just as comfortable as shooting horizontally. Compatible with the Canon Digital Rebel T3i (600D) Digital SLR Camera.
| | |
| --- | --- |
| � | Buttons for AE lock, AF point selector, aperture value, shutter, and mail dial |
| � | Increases functionality and convenience |
| � | Holds 6 AA or 2 LP-E8 Batteries |
| � | Vertical shutter release also makes shooting with the camera in a vertical position just as comfortable as shooting horizontal |
| � | 1 Year warranty |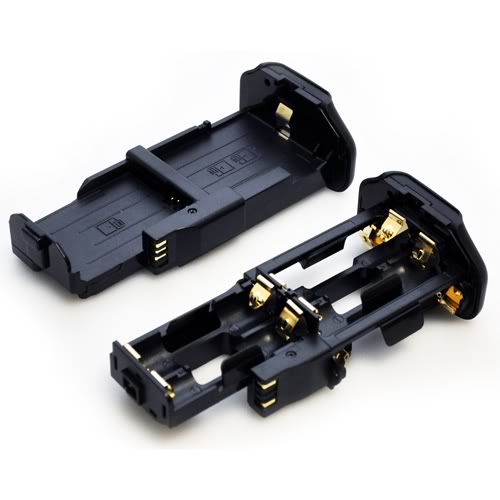 Additional Info
Additional Info
| | |
| --- | --- |
| Name | Opteka Grip w/2 Battery for Canon EOS Rebel T3i 600D |
| SKU | OPT-BG-T3IKIT |
| Model # | No |
| Price | $59.95 |
| Brand | Opteka |
Reviews