Description
Details
Olympus PEN E-PL2 Digital Camera W/14-42mm II & 40-150mm Lenses + KIT
---
Olympus PEN E-PL2 Digital Camera W/14-42mm II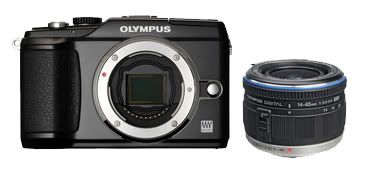 Product Highlights
* Micro Four Thirds Camera
* Inc. 28-84mm & 80-300mm (Equiv) Lenses
* Live View on 3.0" LCD Display
* Live Guide Image Manipulation
* 12.3 Megapixels
* 19 Automatic Scene-Select Modes
* HD Movies (720p)
* 6 In-Camera Art Filters
* 3 In-Body Image Stabilization Modes
* Advanced Dust-Reduction System


---
---
Opteka .5x Ultra High Definition Professional Wide Angle Lens for Digital Video Cameras

Opteka lenses stand up to the most rigorous demands on the stage and on location. Opteka's hard anti-reflective (AR) coating offers protection specially formulated to resist flaking, peeling and scratching. This proprietary AR coating also reduces light loss and flare to less than 1% per surface, compared to untreated glass which has a light loss of 4% per surface.

Opteka lenses are manufactured using state-of-the-art processing technology and their unique evaluation system on the aspheric profile.

Your pictures are only as good as the glass in your lens.

Advances in ultra high-index / low-dispersion optical glasses, new barrel materials, and exotic anti-reflection coatings, along with the latest in computer-aided-design / computer-aided-manufacturing, are combined to produce lenses of unprecedented quality. Diamond-cut from crystal-clear, water-white optical glass, Opteka lenses are ground and polished to a precise precision.

Opteka lenses allow you to shoot with total confidence.

Because all Opteka lenses are designed and manufactured with the highest possible degree of consistency, you can swap lenses mid-shoot with no discernable variation in color or effect. The unprecedented purity, color saturation and repeatability of Opteka lenses virtually eliminate the need for lab color timing corrections caused by other filters. This puts more creative control where it belongs... in your hands.


- .5x ultra high definition professional wide angle lens
- The only true 7 element / 5 group digital lens
- High-index / low-dispersion optical glass
- Fully multi-coated, every element
- HEAR: (High Efficiency Broad-Band AR Coating)
This multi-layer broadband anti-reflection coating is used in


visible display applications for contrast enhancement and glare reduction.
- Titanium anodized finish
- Full panoramic capability
- High speed auto-focus / Infrared compatible
- Designed to maximize day and night shots by providing maximum light and image transmission
- Fantastic for all types of photographic situations
- 62mm rear threads; Adapter Rings Included
- Made and designed in Japan
- Built-in macro lens for extreme close-up shots
- Lens bag, lens covers, and instructions included
- Brand new, Lifetime warranty
---
Opteka 0.20X High Definition Professional Super AF Fisheye Lens


Nothing changes the way you see the world like High Definition, and no company does High Definition like Opteka. In the professional setting, Opteka's glass optics define High Definition. Change the way you view the world. Enjoy outstanding detail, enjoy enhanced clarity, enjoy Opteka.

The new Opteka High Definition .20x Wide Angle Fisheye Converter Lens increases the versatility of your existing lens to provide breathtaking ultra wide angle views. And it's so easy to use! Great for every type of photographic situation!

Opteka lenses put more creative control where it belongs - in your hands.


- 0.20X Professional Super Wide Angle Lens
- High Definition HD Lens
- High-index / low-dispersion optical glass
- Fully multi-coated, every element
- Anti-reflection coating
- High speed auto-focus / Infrared compatible
- Maximize day & night shots by providing maximum light transmission
- Brand new, Lifetime warranty

- Includes - .20x High Definition Fisheye Lens (Direct 52mm Mount), 55mm Ring, 58mm Ring, Lens Caps, and Pouch.


Video taken with Opteka Super Wide Fisheye Lens (Credit: marioascierto83)
---
(2x) Opteka High Definition II UV Ultra Violet Haze Multi-Coated Glass Filter



The UV filter is one of the most important filters to own and it should be available for every lens. The filter blocks the invisible UV rays which can cause a loss of sharpness. The use of the filter is particularly recommended for work in the mountains, at the ocean, and in areas with very clear air. The contrasts are heightened, and distorting fog is avoided. The Opteka HD² Multi-Coated UV Ultraviolet Haze Filter cuts haze for sharper black and white prints and corrects the blues and violets in color prints. The filter glass is colorless, and hence no increase in the exposure time is required.

Multi-coating can prevent light reflection, ghost light, internal reflection etc, making image clearer and sharper. It can dramatically improve image quality. This is specially important in digital cameras. Since the image sensors CCD or CMOS are highly susceptible to reflections, this stray light can ruin your photographs. Multi-coated glass benefit substantially reduced light reflections, resulting clearer image with greater contrast.

This type of filter is also eminently suitable as protection for the front lens, and because of its color-neutral properties it can remain on the camera lens permanently. A scratched front lens element can not be repaired; and replacement is costly. Exchanging a damaged UV filter for a new one is more economical than the purchase of a new lens.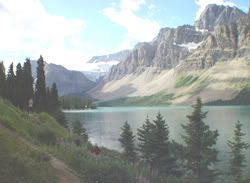 - High-index / low-dispersion optical glass with HD Technology
- Multi-Coated and heat treated glass to eliminate distortion
- Pictures gain brilliance and disturbing blue casts are avoided
- Designed to maximize day and night shots by providing maximum light transmission
- Penetrates haze, adds warmth, and protects your valuable lens from scratches, dirt, fingerprints, etc.
- Brand New, Lifetime Warranty
---
16GB SDHC Memory Card


Versatile. Available in a wide range of capacities to meet a range of needs. Compatible. Works easily with a variety of SD HC-compatible devices. Exceptional value. Users can maximize their storage at an affordable price. 5 year warranty. Exceptional quality.
---
Opteka Microfiber Deluxe Photo/Video Camera Gadget Bag

:: Brand New, with 5 Year Warranty ::



shockproof / waterproof Opteka microfiber case holds cameras and camcorders with midrange zoom lens, extra lenses and accessories. Features 9" main compartment, plus 2 side pockets, zippered mesh pocket in lid, front zippered accessory pocket with 4 internal pockets, and 2 customizable interior divider. Nice contoured and padded detachable shoulder strap with fast-grip surface, and convenient carry handle.
| | |
| --- | --- |
| - | Ultra water-resistant material |
| - | Material: Microfiber |
| - | Color: black |
| - | Size: 8.75" x 7" x 5" |
| - | Linear Inches: 20.75" |
| - | Zippered top for maximum security |
| - | Zip-front pocket for accessory storage |
| - | Zippered side pockets for extra storage |
| - | High density foam padding |
| - | Customizable divider |
| - | Adjustable shoulder strap |
| - | Includes 5 Year Warranty |
---
Davis & Sanford TRAVLR Traveler Tripod




Davis & Sanford Traveler Tripod Maximum Load - 4 lbs. Minimum operating height - 20 Folded Length - 21 Weight - 2 lbs. Includes Soft sided woven tripod bag


Pan/tilt operation
Easy flip-lever telescoping legs
Leg brace for increased stability
Works with cameras and camcorders
---
USB 2.0 SD/SDHC/MMC Flash Memory Card Reader




The SD/SDHC/MMC memory card reader works perfectly with your desktop or laptop computer. It is compatible with PC & MAC. Ultra slim design and works with USB 2.0. It has a 1 year limited warranty.


Transfer photos/videos/music
Supports SD/SDHC/MMC cards
Ultra Slim Design
Compatible with PC or MAC
High Speed
---
Opteka Tabletop Tripod & 5 Piece Cleaning Kit



With an Opteka 5 piece Lens/Camera cleaning kit it contains everything you need to maintain your Digital Camera! It cleans hard to reach lenses, protects battery contacts, and is very easy and safe to use. Works excellent for lenses, cameras, filters, and it also easily cleans LCD panels. The lens cleaning solution is specially made for removing oil and dirt. The Opteka table top tripod is ideal for backyard observation or anywhere - an ultra-compact tripod is all you need!
Additional Info
Additional Info
| | |
| --- | --- |
| Brand | Olympus |
| Name | Olympus PEN E-PL2 w/14-42mm II & 40-150mm Kit Black |
| SKU | OLYMPEPL2KIT-BLK |
| Price | $659.95 |
Reviews