Description
Details
Micro USB to HDMI Connection Kit for Smart Phones & Tablets
::Watch your Smartphone or Tablet On Your HDTV!::
MHL Adapter (Mobile High Definition Link) for Smartphones and Tablets
[Watch your Smartphone or Tablet On Your HDTV!]
The MHL (Mobile High-Definition Link) Consortium was formed to develop a new mobile audio/video interface standard for directly connecting mobile phones and other portable consumer electronics devices to high-definition televisions (HDTVs) and displays. The MHL standard features a single cable with a low pin-count interface able to support up to 1080p high-definition (HD) video and digital audio while simultaneously charging the connected device.
Features:
- The HDTV (USB port required on TV) charges the connected device. Device can also be plugged into a wall charger or laptop/PC for charging power. The goal is to always keep the mobile device in a ready-to-use state.
- Uses a single, thin cable to connect the mobile device to the HDTV.
- The HDTV remote will control the connected device with guaranteed mixed manufacture interoperability.
- 1080p uncompressed HD video.
- 8 channel (e.g., 7.1 Surround Sound) uncompressed audio.
- Supports High-bandwidth Digital Content Protection (HDCP).
- MHL is connection agnostic (i.e., not tied to a specific type of hardware connector).
- Micro USB to HDMI
Compatible Devices
Retail Products known to have MHL technology available
Acer CloudMobile phone
Galaxy Nexus phone
HTC Amaze 4G phone
HTC Flyer tablet
HTC Rezound phone
HTC Sensation phone
HTC Sensation XE phone
HTC Vivid phone
HTC Sensation 4G phone
HTC EVO 3D phone
HTC EVO View 4G phone
HTC Amaze 4G phone
HTC Raider phone
HTC Velocity phone
HTC Flyer phone
HTC JetStream phone
HTC One S phone
HTC One X phone
Huawei Ascend P1 phone
Huawei Ascend P1 S phone
Huawei Ascend D Quad phone
Huawei Ascend D Quad XL phone
Huawei Ascend D1 phone
LG Verizon Spectrum phone
LG Optimus LTE phone
LG Optimus LTE w/ NFC phone
LG Nitro HD phone
LG Prada phone
LG Optimus Vu phone
LG Optimus 4X HD phone
LG Optimus 2X P990 phone
LG Optimus 3D Max phone
Lenovo S2 phone
Meizu MX phone
Motorola DROID RAZR XT910 phone
Motorola Atrix 4G MB860 phone
Pantech Vega LTE phone
Samsung Galaxy Note phone/tablet
Samsung Galaxy S II phone
Samsung Galaxy Tab tablet
Samsung Infuse 4G phone (bundled with an MHL to HDMI adapter)
Samsung Infuse phone/tablet
Samsung T-Mobile Galaxy S II (T989) phone
Samsung AT&T Galaxy S II Skyrocket (i727) phone
Samsung Sprint Epic 4G Touch phone
Samsung AT&T Skyrocket HD LTE phone
Samsung Galaxy Note 5.3" phone
Samsung AT&T Galaxy Note LTE 5.3" phone
Samsung Galaxy Nexus (i9250) phone
Samsung TXT phone
Sony Ericsson Xperia Arc S phone (with an MHL to HDMI adapter)
Sony Ericsson Xperia Mini phone (with an MHL to HDMI adapter)
Sony ericsson Xperia Arc S LT18i phone (with an MHL to HDMI adapter)
Sony Ericsson Xperia Neo V MT11i phone (with an MHL to HDMI adapter)
Sony Ericsson Xperia Neo MT15i phone (with an MHL to HDMI adapter)
Sony Xperia S LT26i phone
Sony Xperia P LT22i phone
ZTE PF200 phone
LG:

- LM9600 HDTV
- LM8500 HDTV
- LM7600 HDTV
- LM6700 HDTV

Samsung:

- Samsung's UN55D8000YF, UN55D6300SF LED TV range.
- 46D7000 HDTV, 55D7000 HDTV, 60D7000 HDTV (Port 3)
- 46D7900 HDTV, 55D7900 HDTV
- 46D8000 HDTV, 55D8000 HDTV, 60D8000 HDTV, 65D8000 HDTV (Port 3)
- Series 7 Smart Station and HDTV Monitor
- Series 9 Smart Station and HDTV Monitor
- LED Monitors: S24B750V, S27B750V, S23B550V, S27B550V
- HDTV Monitors: T24B750V, T27B750V, T23B550V, T27B550V

Toshiba:

- Toshiba Regza WL800A LED TV range (one of the earliest TVs to ship with MHL)
- 46WL800A HDTV (Port 4)
- 55WL800A HDTV (Port 4)
- 40TL20 HDTV
- 46TL20 HDTV
- 42WL863 HDTV (Port 4)
- 46WL863 HDTV
- 55WL863 HDTV
How To Hook Up MHL Adaptor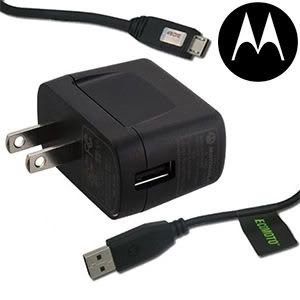 Original Motorola Micro USB Folding Blade Home/Travel Charger (CNR5310) - Are you on the road most of the time? Or are you looking for an extra charger for your office or home? This home/travel charger is the perfect solution. This genuine OEM Motorola charger is guaranteed to be of the highest quality.
USB 2.0 (which is also backward compatible) has now become the standard for a large array of devices, ranging from external hard drives to sound cards to digital cameras. This spare USB 2.0 A-Male to B-Micro Cable supports the full 480-Mbps transmission speed of the USB 2.0 standard. In addition, it supports the transfer of power according to the USB 2.0 standard. Devices that use USB for power don't need a separate power supply, conserving space and keeping outlets free. The cable features an A-Male connection on one end and a B-Micro connection on the other. Typically, the A-Male is connected to the computer and the B-Micro is connected to the source device, such as the smart phone, tablet, printer, or external hard drive.
6 Foot High Speed Gold Plated 1.4 HDMI Cable with Ethernet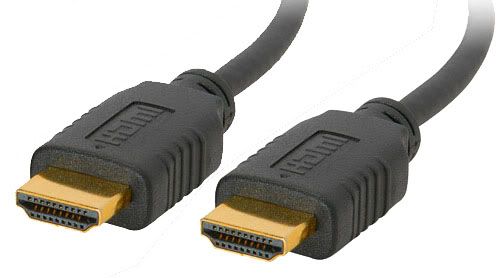 The High-Speed HDMI Cable with Ethernet provides a one-cable solution for many of your home entertainment needs. This versatile cable provides high-definition quality for movies, TV, and games, plus all the benefits of home entertainment networking. You can use this 6 foot cable to connect your HDTV to your cable box, satellite dish, Blu-ray player, and more, and experience quality audio and video including 3D formats and resolutions from your home theater. Additionally, the cable allows you to share an Internet connection among multiple devices without the need for a separate Ethernet cable.
Check your device manuals to make sure you have the right connectors.
High-Definition Video and Audio in a Single Cable
High-Definition Multimedia Interface (HDMI) has become the de facto standard for high-definition digital devices. It combines both audio and video into one convenient cable, so you can easily connect your HDTV to your A/V receiver, Blu-ray player, Xbox 360, PlayStation 3, satellite dish, and other high-definition source devices. The High-Speed HDMI Cable with Ethernet lets you take advantage of up to 4k resolution, effectively four times the resolution of a 1080p device and increased color depth on your HDTV. It also supports 3D television functionality.
Why Ethernet Matters
Getting ethernet to your numerous internet capable devices required either a wireless signal, which can decrease performance, or an additional dedicated cable from each unit to a connected internet source. Ethernet-ready HDMI cables allow you to still combine HD video and digital audio in one cable, with the added benefit of also being able to carry all of your favorite internet content.
Backwards Compatible with Previous HDMI Standards
This cable is backwards compatible with all previous HDMI standards, so you'll be able to use this cable with all your HDMI devices. When you connect two devices with different HDMI standards, they will automatically find the best available connection.
Shielding and Gold-Plated Connectors for Signal Purity
This HDMI cable features shielding and a durable, black PVC outer layer. The shielding provides defense against outside interference and helps maintain the integrity and purity of the digital signal.
The cable also features gold-plated connectors that resist corrosion while offering optimal signal transfer with lower distortion at the point of contact. The result of this dedication to the digital signal is sound and picture quality that is more true to the original.
Additional Info
Additional Info
| | |
| --- | --- |
| Name | Micro USB to HDMI MHL Adapter Kit for Phones/Tablets LG, Samsung, Fuji, Acer, HTC, Motorola, Olympus, Blackberry, Kodak |
| SKU | MHL4PCKIT-NOCARD_UNIV |
| Model # | No |
| Price | $22.99 |
| Brand | No |
| Color | No |
Reviews