Description
Details
Essential Accessory Bundle Kit For Canon DSLR CAMERAS
T1i T2i T3i T1 T2 T3 60D 50D Xs Xsi Xt Xti
Opteka .45x High Definition II Wide Angle Lens for Digital Cameras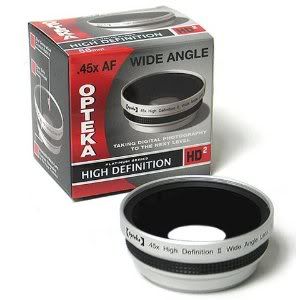 Nothing changes the way you see the world like High Definition² and no company does High Definition like Opteka. Opteka's glass optics define High Definition. Change the way you view the world. Enjoy outstanding detail, enjoy enhanced clarity, enjoy Opteka.

The Effects of Conversion Lenses.

Since it fits right over your camera's existing lens system, a wide-angle and telephoto converter affects the full zoom range of your camera's lens. A .45x wide-angle converter virtually DOUBLES your angle of view, allowing you to get twice as much in the picture. Scenes include more of the landscape, groups include more people, and interiors show more of the room!

Improved Digital Imagery.

An Opteka conversion lens can actually improve the image that your digital camera receives. By eliminating flare and ghosting, the ugly cousins of reflection and refraction, before they get to your camera's original lens system, your camera gets a much cleaner image to digitize. Plus, an Opteka converter allows you to use a more optimal part of your original lens system, resulting in crisper imagery.


- .45x wide angle lens
- High-index / low-dispersion optical glass
- Fully multi-coated, every element
- Titanium anodized finish
- High speed auto-focus / Infrared compatible
- Built-in macro lens for extreme close-up shots
- Lens bag, lens covers, and instructions included
- Brand new, Lifetime warranty
---
3 Piece High Definition II Pro Filter Kit ( UV, PL, FLD )




Advances in low-dispersion optical glass and exotic anti-reflection coatings, along with the latest in computer-aided manufacturing are combined to produce lenses of unprecedented quality. The results are lenses of remarkable quality and durability at remarkably affordable prices.

Your pictures are only as good as the glass in your lens.

Change the way you view the world. Enjoy outstanding detail and enhanced clarity.


- UV Filter
A must for any camera. Penetrates haze, adds warmth, and protects your valuable lens from scratches, dirt, fingerprints, etc. Leave it on your lens at all times.
- Polarizing Filter
For shooting in bright sun, at beaches, snow, etc. Controls bright light entering lenses for a better balanced color image. Darkens blue skies and reduces reflections from non-metallic surfaces.
- Fluorescent Filter
Reduces the greenish cast common to fluorescent lighting and produces pleasing, natural results, particularly in flesh tones.
| | |
| --- | --- |
| - | Carrying Case Included |
| - | Brand new, Lifetime Warranty |
---
16GB SDHC Memory Card


Versatile. Available in a wide range of capacities to meet a range of needs. Compatible. Works easily with a variety of SD HC-compatible devices. Exceptional value. Users can maximize their storage at an affordable price. 5 year warranty. Exceptional quality.
---
USB 2.0 SD/SDHC/MMC Flash Memory Card Reader




The SD/SDHC/MMC memory card reader works perfectly with your desktop or laptop computer. It is compatible with PC & MAC. Ultra slim design and works with USB 2.0. It has a 1 year limited warranty.

Transfer photos/videos/music
Supports SD/SDHC/MMC cards
Ultra Slim Design
Compatible with PC or MAC
High Speed
---
Davis & Sanford Traveler Tripod




Davis & Sanford Traveler Tripod Maximum Load - 4 lbs. Minimum operating height - 20 Folded Length - 21 Weight - 2 lbs. Includes Soft sided woven tripod bag


Pan/tilt operation
Easy flip-lever telescoping legs
Leg brace for increased stability
Works with cameras and camcorders
---
Opteka Excursion Series C950 Waterproof Canvas Backpack for Photo and Video Cameras



The Opteka C950 Khaki canvas backpack with leather trim is designed to carry 1-2 rangefinders or digital SLR cameras with an attached lens, 2-3 additional lenses, 1-2 flashes and accessories in the lower section. The upper section can hold even more equipment, food and cloths. The backpack is constructed from dual laminate waterproof canvas with a high-density, closed-cell dura-foam interior with two dividers. The main camera compartment can be accessed from the lower zipper on the front of the backpack or from the interior zipper in the upper section. The backpack has three exterior front pockets, a bottom pocket and two side pockets. There is also a tripod holder on the front. It is carried by an advanced harness system which is designed to allow full adjustment of its padded ergonomic shoulder and waist straps. A rain cover is also included that is made to fully cover the C950.

- Holds 1-2 DSLR bodies with lens attached, 2-3 additional lenses, a flash, other accessories, food, clothes and other personal items.
- Constructed from a combination of dual laminate waterproof canvas exterior and two layers of high-density, closed-cell dura-foam interior
- Leather trim and solid brass hardware
- Full rain cover included
- Exterior: L 12" x W 10.5" x H 19.5", Interior Upper: L 11" x W 7" x H 11.5", Interior Lower: L 11" x W 8" x H 6"

---
Opteka MP100 67" Professional Heavy Duty Monopod
:: Brand New, 1 Year Opteka USA Warranty ::




Follow the action and keep your horizons true, shot after shot. And, when you move your camera for a different view, you can reset it level in seconds. No more fussing with blurry pictures or tired arms.

Opteka's legendary craftsmanship and state-of-the-art engineering creates a unique professional monopod, ideal for today's photographer: whether shooting a digital, film or compact video camera.

Fast, light, compact and stable, this new monopod is at its best where the action is.

Robust four-section black anodized aluminum monopod featuring sure rubber grip, wrist carrying strap, quick action lever leg lock system with 45° flip, large 1.2" camera / head platform with plastic cover and camera screw.


Material
Black Anodized High-Strength Aluminum
Camera Types
Digital, Film, Video
Maximum Height
67.1 inches
Minimum Height
21.5 inches
Leg Sections
4
Foot Type
Rubber / Retractable Metal Spike
Maximum Load Capacity
32.4 Ibs
Weight
12.6 oz
Includes
Carrying Case with Strap
---
Opteka Underwater Case/Housing




The Opteka UC-SLR underwater housing will protect your digital SLR camera while swimming, boating, skiing, fishing, snorkeling and scuba diving (up to 30 feet). Features a secure clamp closure, accordion lens tube with two finger adjusters, UV coated lens cover, neck strap and deluxe carry case. Will work with any digital SLR camera up to 8" X 8" with lenses up to 80mm in diameter (The accordion lens tube can extend up to 5")

The case is compatible with SLR cameras up to 8" X 8" with lenses up to 80mm in diameter (The accordion lens tube can extend up to 5")
Underwater housing for up to 30 foot depth (9.14 meters)
Secure thumb screw clamp closure system
Double-coated PVC Vinyl with UV Coated Lens Cover
>Accordion style lens tube with two finger adjusters gives user full control
Dimensions: 10" X 8" X 6.5" (L X H X W) 254mm X 203mm X 165mm
Ideal for taking picturesin the rain, at the beach, or on the ski slopes
Construction
PVC vinyl plastic with polycarbonate lens port
Control Type
Finger ports for shutter release and lens control
Depth Rating
30' (9.14 m)
Internal Flash Usable
No
Dimensions (WxHxD)
Dimensions: 10" X 8" X 6.5" (L X H X W) 254mm X 203mm X 165mm
Weight (without Camera)
16 oz (450g)
Includes: Underwater Case, Neck Strap, Anti-fog Liquid, Carry Case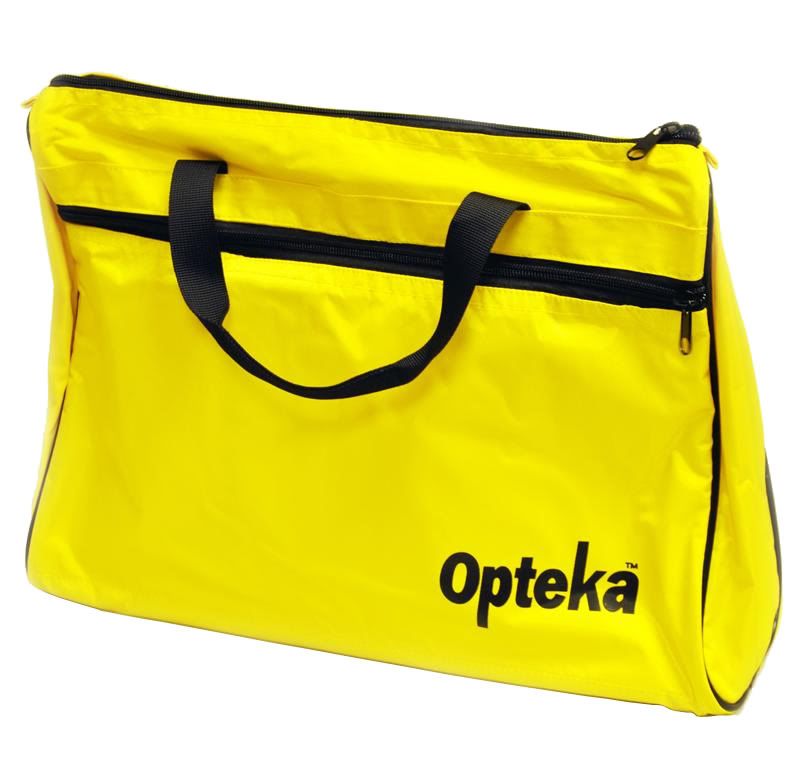 ---
Opteka Professional Wrist Grip Strap for Digital & Film SLR Cameras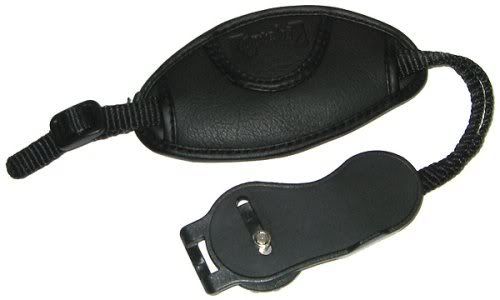 The Opteka padded camera grip wraps around the hand, and is designed to stabilize a camera or camcorder when shooting, and to alleviate fatigue during extended sessions of photography or videography. Compatible with all Canon, Nikon, Sony, Olympus, Pentax, and Samsung DSLR cameras that feature a standard 1/4"-20 tripod socket.


| | |
| --- | --- |
| | Compatible with all Canon, Nikon, Sony, Olympus, Pentax, and Samsung SLR cameras that feature a standard 1/4"-20 tripod socket |
| | Padded professional quality grip strap |
| | Designed to stabilize a camera when shooting |
| | Alleviates fatigue during extended sessions |
---
LCD Screen Protectors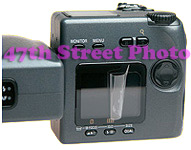 Protect your camera's delicate LCD Screen from scratches and eliminate glare with these LCD Sceen Protectors. Replace sheets in mere seconds thanks to the textured screen surface that adheres instantly to your screen.

---
Opteka Tabletop Tripod & 5 Piece Cleaning Kit



With an Opteka 5 piece Lens/Camera cleaning kit it contains everything you need to maintain your Digital Camera! It cleans hard to reach lenses, protects battery contacts, and is very easy and safe to use. Works excellent for lenses, cameras, filters, and it also easily cleans LCD panels. The lens cleaning solution is specially made for removing oil and dirt. The Opteka table top tripod is ideal for backyard observation or anywhere - an ultra-compact tripod is all you need!
Additional Info
Additional Info
| | |
| --- | --- |
| Brand | Opteka |
| Name | Bundle of Essentials for Canon T1i T2i T3i T1 T2 T3 60D |
| SKU | 16GBESSENCANKIT_1 |
| Price | $149.95 |
Reviews